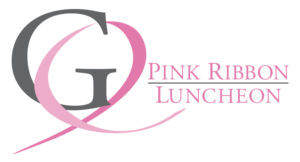 Due to the ever-changing situation surrounding COVID-19, The Gina Quesenberry Board has made the difficult decision to cancel all events for 2020.  Tough Enough to Wear Pink, Pink Ribbon Luncheon, and Winefest 2020, will all be rescheduled for 2021.  
This has been a difficult year for everyone, including our Foundation. We want to be the best stewards of our generously donated funds and continue to complete our mission of helping those in our community fighting through a breast cancer diagnosis.
We would like to thank all of our sponsors and event patrons in advance for their understanding and support. To learn more about how you can support the Gina Quesenberry Foundation, please visit: https://gqfoundation.org/donate/ 
Save the date for October 2021 for the next Pink Ribbon Luncheon! Official Date TBD!